Cob Rocket-Heated Cook Stove in North Carolina (Murphy, NC, USA)
June 11, 2023 ∞ 8:00 am

-

June 18, 2023 ∞ 5:00 pm

$650
OUR HOSTS
Molly and Daniel will be the hosts of our workshop, a lovely young couple starting a new life sharing Earthsong Regenerative Farm, a 40-acre homestead in beautiful rural southwestern North Carolina, with Molly's parents and godmother since August 2021. Murphy lies between the Nantahala and Chattahoochee Oconee National Forests, a couple of hours from Atlanta, Asheville, Chattanooga and Knoxville.  It is the county seat of Cherokee County and at the confluence of the Hiwassee and Valley rivers.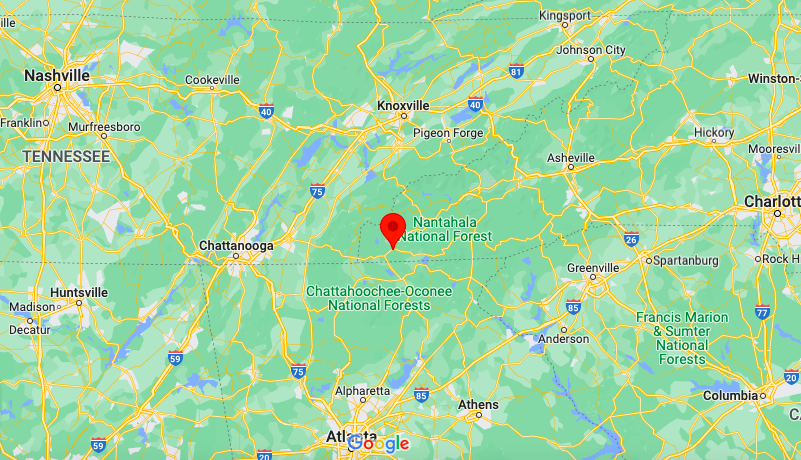 Over the last two years, they have fallen in love with the lush forests, rolling green hills, red clay soil, abundant fresh water, and loving people of the Appalachian mountains. Molly is a
passionate zero waste activist, visual and performing artist, and permaculture
practitioner. Daniel is a newly trained massage therapist, Waldorf teacher, and has a
real soft spot
for animals of all kinds. Along with Molly's parents, Mary and Peter, the two have steadily improved the land's infrastructure over the past two years, building a community building with kitchen, bathroom, and living room, putting in a well, creating mixed perennial/annual gardens, and building platforms for wall tents. They envision a robust mixture of fruit orchards, gardens, cob dwellings, farm animals, communal spaces, and outdoor kitchens manifesting within the next 5 years.  Their dream is to build their farm into a communal hub for sustainability, spirituality, and arts education.
Daniel and Molly are so excited to be receiving the gift of a cob home through this workshop, having fallen in love with the beauty of cob structures many years ago. Molly and Daniel have lived in a wall tent since moving to NC, so this project will provide them with an insulated, sturdy dwelling for the first time since 2021.
THE LOCATION
Earthsong Regenerative Farm is located at the end of a dirt road in the Great Smoky Mountains of southwestern North Carolina. The land is very peaceful and quiet – you will be lulled to sleep by the songs of the cicadas and peepers. It is a lovely mixture of forest and open pasture with many creeks and springs flowing throughout, and an eight-stall horse barn at its center. There are walking paths throughout the forest that provide endless enjoyment and solitude for the walker. This area of the Appalachian Mountains is one of the most biodiverse in North America. The array of different insects, birds, flowers, and animals on the Farm is a constant joy to behold! From early May to late June, the fireflies fill the evening air with dancing, twinkling lights, just like a fairy ball.
The Farm is 20 minutes from the town of Copperhill, TN, where there are restaurants on the river, a coffee shop, craft breweries, and assorted gift stores. The farm is 40 minutes from the larger towns of Murphy, NC, Blue Ridge, GA, and Blairsville, GA, all of which offer grocery stores, cafes, shops, high quality restaurants, and craft breweries. The nationally renowned John C. Campbell Folk School is located in Murphy, NC, and offers a robust curriculum of traditional arts and crafts courses as well as free community events throughout each week: live music, contra dancing, communal singing, etc. There is an abundance of nature hikes and swimming spots in the area.
Molly and Daniel's favorites are Cherokee Lake, a huge lake where on almost any day of the weekend you will find no other swimmers, and Turtle Creek Falls, a beautiful hike through the forest that visits two large waterfalls, both of which have swimming holes at their bases. There are also many places to swim along the nearby Ocoee River, and a stunning overlook called Buck Bald where you can go to take in a 360 degree view of the surrounding mountains at sunset or sunrise.
THE PROJECT
Six students will build a high-efficiency (low fuel consumption and maximum burning efficiency) rocket stove for cooking in the cob cottage that will be completed in the previous workshop.  Rocket stoves were developed for ecological and economic sustainability, especially targeting the poor countries where access to wood has become harder.  The rocket stove system's efficiency is due to the thermal insulation together with the double combustion and retro-heating of the airflow producing a longer duration of the heat inside the system and thus less heat loss to the outside.  The enclosed chimney prevents cold air from coming in and directs any smoke to the outside, though since all the fuel is burned so efficiently, hardly any smoke or heat leaves the exit chimney, and is all directed to the cooking.  While rocket stoves can be used for many different functions, ie air heating, water heating, stove, oven, smoker, furniture heating, floor heating, etc, we will focus on channeling the heat for cooking on a stovetop.  Of course a by-product of the cooking heat in the cottage will be air heating.
WORKSHOP DESCRIPTION
This 7-day Rocket Stove workshop consists of learning & construction for 4 hours in the morning and 3 hours in the afternoon with theoretical instruction (lectures with graphics) after lunch/rest time to complement and support the hands-on experience.
Students arrive on Sunday between noon and 2pm and settle in. The workshop begins at 4pm with the Opening Circle followed by a Host Site Orientation and Introduction to the Project. Dinner is served at 6pm, and will be followed by an Introduction to the Workshop by Instructor  Paula Carneiro.
Following Breakfast from 7:30-8:15am, the morning learning/building session begins at 8:45 a and lasts until 1pm with a 20-minute snack pause at 11am. Lunch break is from 1pm to 2:30pm, which  includes a rest time before the 3-hour afternoon session begins, with a 60-minute lecture, followed by construction time.  After class in the afternoon there is a 90-minute break before dinner, in which students are encouraged to stretch, do some type of relaxation/movement practice, go swimming if possible, and just relax. There is sometimes a work trade student officially or informally leading yoga and movement practice in the mornings or afternoons (depending on student preference). There will also be one or more evenings for showing slides, videos and having Course-related discussions. Other evenings are free and sometimes students offer informal courses in their specialties and passions.
This 7-day workshop will be structured with lectures and hands-on building.
The lectures will include:
-Hot air physics
-Rocket Stove design, structure, proportions, materials
-Use of Heat
-Thermal Insulation
-Multifunctionality
Hands-on work will include:
-foundation
-cob structure
-preparation of refractory mortar
-installation of refractory bricks
-thermal insulation layers
-installation of iron parts (plate, cookers, door)
-chimney and pipe installation
-earthen plaster
WEEK SCHEDULE & COURSE CONTENTS
Day 1
Foundation
Ash chamber construction
Construction of the first chamber (combustion)
Construction of stove walls
Day 2
Construction of the second chamber
Continuation of the walls
Filler for thermal insulation
Beginning of the third chamber
Day 3
Continuation of the walls
Construction of the fourth chamber (furnace)
Day 4
Installation of iron parts
Finishing the walls
Stove closure (slab)
Chimney installation
Day 5
Sculpting, Decoration, Mosaics
Day 6
Plaster & Finishes
DAILY SCHEDULE
The Rocket Stove Workshop begins on a Sunday at 4pm and ends on a Sunday, 5 weeks later, after the morning Closing Circle & Brunch. Students can arrive a day or two before to acclimate and settle in (please let us know) but will need to cover their own food needs unless a work trade is approved by Host.
The daily schedule (subject to slight modifications due to climate/time of year) will be:
8:00-8:45 Breakfast
9:00-1:00 Class
1:00-2:30 Lunch
2:30-5:30 Class
5:30-7:00 Rest/Yoga
7:00-8:00 Dinner
8:00-9:00 Slides/Videos/Discussion (once or twice)
Students are expected to be on time and participate in all sessions and required activities as the goal of building a full construction depends on the whole group working together!
REQUIREMENTS & IMPORTANT INFORMATION
Students will need to come prepared for physical work from Day 1.
This includes bringing:
Work clothes appropriate for the country and climate we are in
Work boots or other closed-toe shoes (for foundation and roof)
Flip-flops (for cobbing/plaster days)
Rubber dishwashing gloves (for lime mortar)
Work Gloves
Tape Measure
Level
Triangular trowel
Carving Knife
Wood Hand Saw (cheap)
4"-6" Diameter Round Plastic Container Lids (for plastering)
Good Moisturizer
Hat
Sunglasses
Safety Glasses
Water Bottle
Notebook/Pen/Camera
INSTRUCTOR
Paula Carneiro (Moçabarro, Brazil)
I was born in Campo Grande, raised in Curitiba and Salvador, and now I live in the countryside in the mountains of Mantiqueira, Minas Gerais, Brasil, where I'm eco building my own house. I'm also a professional dancer, graduated from Bahia Federal University in 2012, and have worked with performing and visual arts, cinema and cultural centre management. Meeting Claudine and cob building in 2018 simply transformed my life. I started a natural building business after my first advanced cob workshop with CruzinCobGlobal in Guatapé, Colombia. I continued learning with a full build workshop in Colorado, later that year. In the beginning of 2019, I joined with Naiana Maximo and Priscila Bogéa to create the first female eco-building collective in Brazil called Moçabarro (Clay Gals is a translation we love!). We began teaching cob workshops and expanded to other natural building techniques and finishings. In our very first year of work we had the opportunity to build a full 100m2 house (@terra.333) using a variety of earthen building processes in this very successful project. Since then we have been working collectively on eco-refurbishing, rocket stoves, cob ovens, cob furnishings, tadelakt, plastering and other finishings. We have also taught short-length workshops at my building site as well as for other hosts in Brasil. Cob building is now a way I find to express gestures and print them on earth. Here is the link to our successful all-women cob business: www.mocabarro.com.br
@mocabarro on Instagram and Facebook
MEALS & ACCOMMODATIONS
Students will have 3 delicious, hearty vegetarian meals a day Monday through Friday.  There will also be a Welcome Dinner on the first Sunday night, a Celebration Dinner on the last Saturday night, and a Goodbye Brunch on Sunday morning after the Closing Circle.
All students will be camping onsite for this workshop.  Students who don't want to camp can find other local accommodations (ask Host for suggestions) but will need to be able to get to the site on time every weekday.  They can also carcamp obviously.
TRANSPORTATION
Students driving in will receive directions to the workshop site in the Welcome Letter sent a month before the start date.  Nearest airports are Atlanta, Chatanooga and Knoxville. More information will be sent regarding transportation from the airports to the site, unless students share rental cars.  There are shuttle buses that can be shared with other students, info will be sent in Welcome Letter.
REGISTRATION
Thrifty Bird Rate :$650, pay in full by February 19th, 2023
Chill Bird Rate: $700, pay in full by April 16th, 2023
Super Chill Bird Rate: $750 pay in full by May 21st, 2023
Payment includes tuition, camping and weekday meals plus first and last dinners and last brunch.
To register, please email claudinedesiree@gmail.com or send standard text or Whatsapp text to (831) 212-7225 with your email address to receive the two registration forms.  Payment can be made by Zelle, Venmo and Paypal using claudinedesiree@gmail.com. With Paypal, please check the "Send to Family and Friends" box or add 3% for the fee. If you are using a credit card with Venmo or Paypal please add 3% for the transaction fee. Venmo ID is @claudine-desiree.
It is preferable that you pay in full when you pay however 50% deposit is required to hold your place with the final balance due by May 21st at the latest.
We will offer 2 work trade discounts of $70 each for an hour of work each class day in the kitchen or onsite.  The kitchen work trader will prepare breakfast from 6:30-7:30am and site work trader will do site prep from 6:30 to 7:30am.  If you want a work trade, please email or text Claudine (contact info above). These are first come first serve.  Note that the work trade discount is applied to the amount that is being paid off in full.  So if you are making your payment in full by the Thirfty Bird date, it will be deducted form that rate. If you pay in full after the Chill Bird deadline, then it will be deducted from the Super Chill Bird rate. To hold a work trade please pay in full or with a 50% deposit. Please see work trader cancellation policy below.
CANCELLATION POLICY
Students who cancel before April 16th, 2023 will receive a full refund minus a 5% administration fee or a credit for another workshop within 2 years (no admin fee deducted).
Students who cancel after April 16th, 2023 and before May 21st, 2023 will receive a full refund minus 10% admin fee or a credit for another workshop within 2 years (no admin fee).
Students who cancel after May 21st will not receive a refund or a credit unless they have proof of  an emergency situation beyond their control, in which case they will receive a credit to be used within 2 years, minus 10% fee.
Work traders who cancel after April 16th, 2023 will receive a full refund minus the $70 discount.
EXCITED TO COB WITH YOU IN 2023!!!